Best Sanitizers, Inc. helps food processors reduce cross-contamination and the spread of pathogens in all stages of the food supply chain. From harvesting and processing to transportation and distribution to the retailer, food safety is paramount. Reducing cross-contamination from hands is the first line of defense. Always practice proper hand hygiene with a quality hand soap, and to reduce pathogens to the smallest number possible, followup with an effective hand sanitizer, such as Alpet E3 Plus Hand Sanitizer Spray.
The goal of hand hygiene is to reduce the number of pathogens on the hands to the smallest number possible. Hand sanitizing after washing will further reduce the colony forming units (CFUs) on the hands, making it more difficult for germs to transfer on to surfaces, utensils, ingredients, and finished food products from contaminated hands.
Alpet E3 Plus Hand Sanitizer Spray is a powerful, yet gentle ethanol-based formula which has been tested and proven effective against 26 pathogens. It goes on light and leaves hands feeling silky, not heavy and sticky. We think Alpet E3 Plus is the best in the market but don't take our word for it, request a sample* below.
We're with you every step of the way.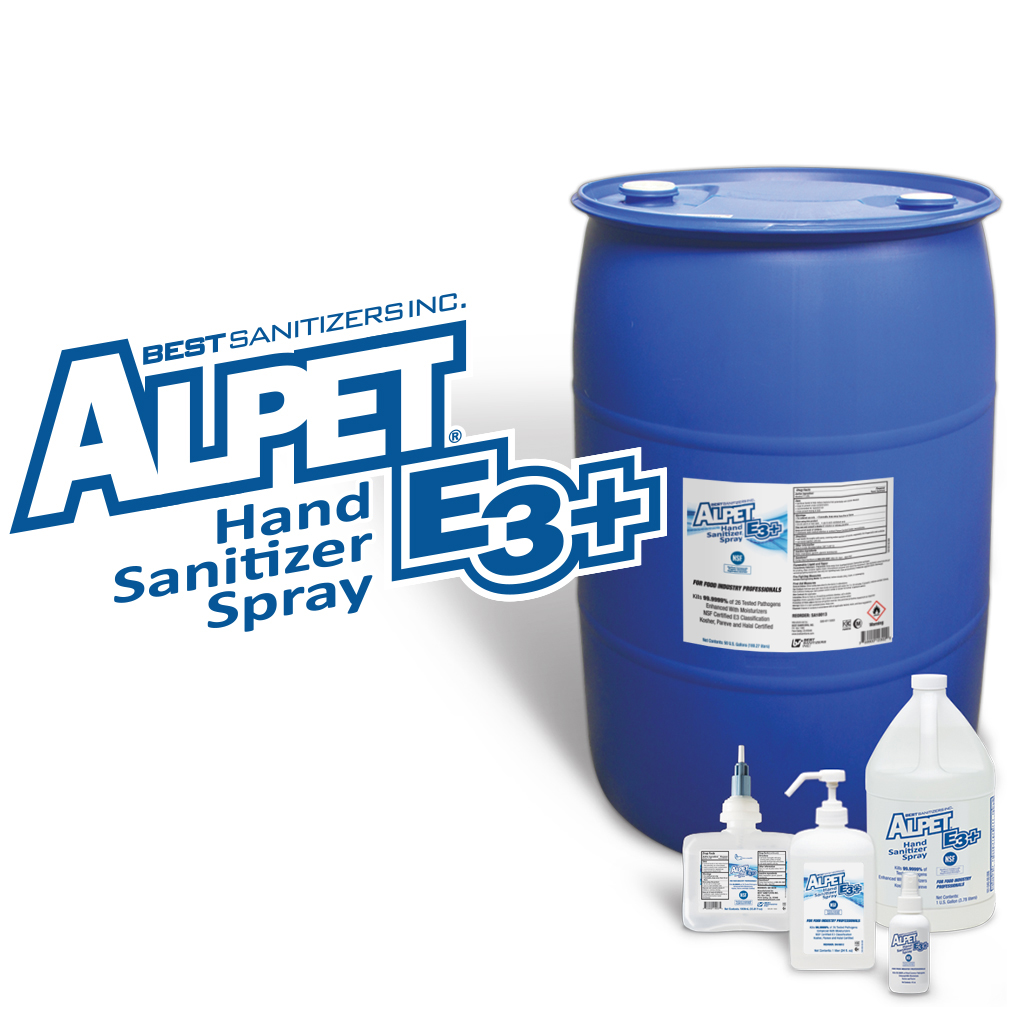 *samples available for qualifying food plants in the United States.
Request a Sample
Request a product sample or ask an expert for more information.